From the beginning.......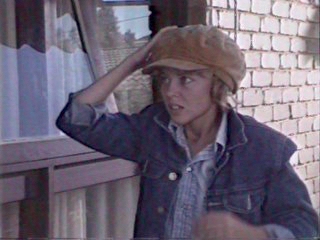 On this page I'll describe my star's life and career: the successes and failures, the joys and sorrows.
Kylie's acting career began as a child, but it was her role as teenage mechanic Charlene Mitchell-Robinson in the Australian soap ''Neighbours'' which made her an international star in 1986. The next year she followed in the footsteps of many TV stars by recording a version of the 1962 dance song The Loco-Motion, arranged by the UK producers Stock-Aiken-Waterman. It was the most popular song in Australia during 1987 and the highest selling single of the decade. 7 albums and various greatest hits and remix albums have followed. Having become one of Europe and Australia's biggest recording stars, she left Neighbours in 1988 and starred in the movie: The Delinquents. Her pop music career was revived in 1992 after a couple of years out of the media spotlight with a new label - deConstruction Records (M People). With this company Kylie created some musical gems such as Confide In Me and Put Yourself In My Place. However, after the commercial flop of Impossible Princess (Did it Again, Some Kind Of Bliss & Breathe), in the UK it was time to leave DeConstruction & find a new home.

That brings us to today. Kylie signed up with Parlophone Records/ EMI in the UK and collaborated with some of the pop worlds best talent. Light Years is the result. Spinning Around debuted on the UK and Australian singles chart at No.1 . On a Night Like this has also been a chart topper throughout Europe and Australia. Kids, the duet with Robbie Williams (who also does backing vocals on Your Disco Needs You) debuted at No.2 on the UK charts. Kylie's back - in a BIG way!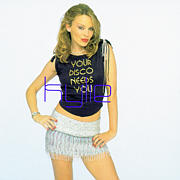 to now !!!!

Biography

Kylie Ann Minogue was born on May 28th in 1968 at Bethlehem hospital in Melbourne, Australia.
She was the first kid of three to Ron and Carol Minogue.

Kylie's mother was originally from Wales but came to Australia in the 50's. She used to work as an ballerina but has stopped with that. Dad Ron is Australian and is working as an accountant.

Her younger siblings is littlesister Danielle (called Dannii) and littlebrother Brendon. Dannii is working as and actress and singer. She also has her own cloth label that she started before she started her singing career. Brendon is working as an cameramen.

When Kylie was younger she was like most children. She loved dancing and singing, and she used to have pretend concerts in her bedroom with the brush as an microphone.


At a Glance

CAREER HIGHLIGHTS

First television actor to win four Australian TV Logie Awards in the one night (including the Gold Logie).
Kylie made history by having more than 20 consecutive Top 10 hits in the UK.

One of the only artists to reach number one in the Australian pop music charts with her first three singles.
Debut LP, Kylie, became one of the 10 top-selling albums of all time in the UK, helping to making her Britain's most popular female vocalist of 1987/88.

Kylie opened the Mushroon Records 25th Birthday concert in Melbourne Australia, showcasing her hits in a 10 minute long medley.

Light Years - Kylie's latest album put her at the top of the UK and Australian charts with the singles Spinning Around and On a Night Like This & Kids. Spinning Around debuted at No.1 in both countries.
Next to Madonna, Kylie is the only female artist to have number one hits spanning three decades.
Kylie performed to a record television audience at the closing ceremony of the Sydney 2000 Olympic Games. She performed On a Night Like This and her camp rendition of ABBA's Dancing Queen.

She also opened the Sydney 2000 Paralympic Games, performing three songs, including the Australian folk song Waltzing Matilda, Spinning Around & Celebration.